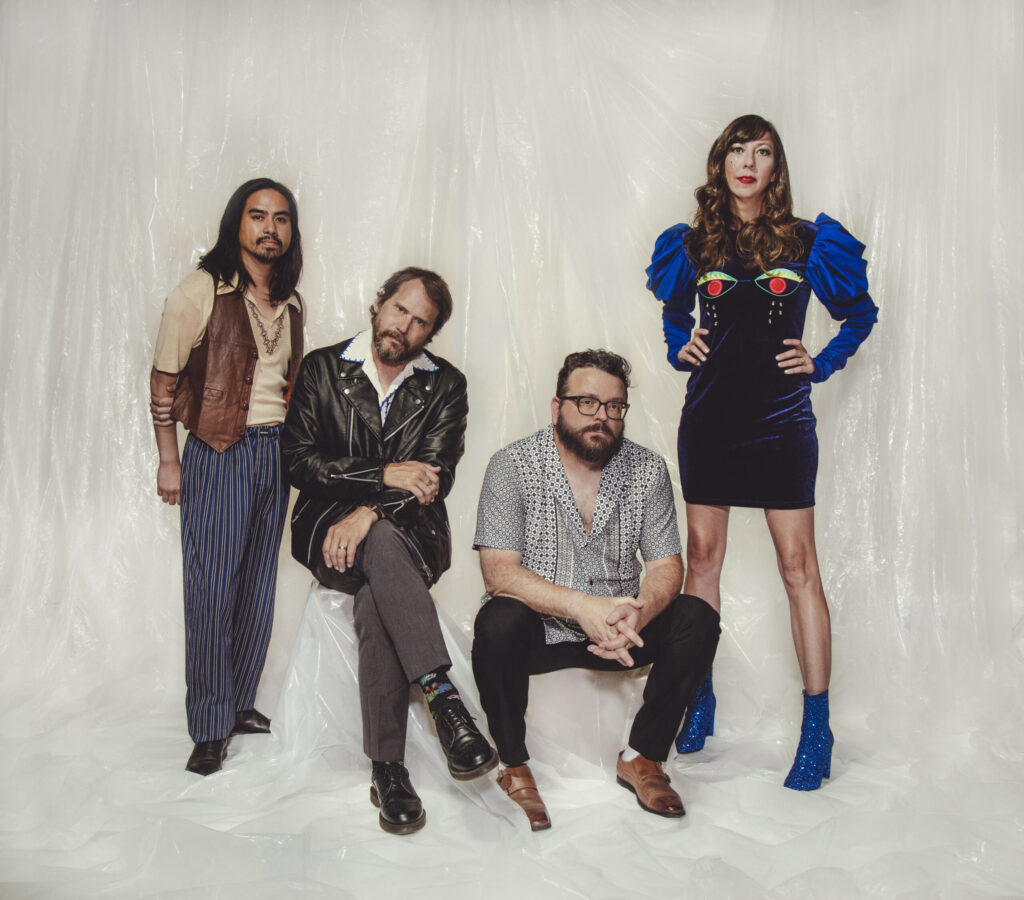 Music Monday, March 11

•

8:00pm

•

$49.50, $39.50, $34.50
Part of the Guest Music Presentations Series
Tickets go on sale Friday 10/27 at 10 AM
Silversun Pickups' sixth album Physical Thrills came together as a serendipitous accident during a dark time. The LA band began 2020 by touring in support of their record released the previous year, Widow's Weeds. But the pandemic halted those plans, with the members including guitarist and singer Brian Aubert, bassist Nikki Monninger, drummer Christopher Guanlao, and keyboardist Joe Lester, finding themselves stuck at home. In that resting period, Aubert wasn't focused on Silversun Pickups; instead, he channeled his energy into taking care of his son, Nico, while his wife Tracy worked.
But as much as his focus initially shifted from the band, he couldn't escape the new melodies germinating in his head. "I would sneak off and start writing these songs, and I didn't know what they're for because I didn't really think about Silversun on any level. I was just doing it to keep myself calm and keep myself company," says Aubert. The songs were so different from what he'd previously written for Silversun Pickups that he initially thought he was writing a musical. There were "dream shanties," gentler vocals, horror-inspired sounds, and other exciting new elements coming to mind.
The band finally was able to gather in person for a live-streamed acoustic performance on Halloween for The Dark Zone Network's virtual music festival Queen Mary, and it was there that Aubert revealed the new material to his bandmates. They readily embraced the new direction—and so did producer Butch Vig. The band reunited with Vig, who first worked with Silversun Pickups on Widow's Weeds, recording the record at the famed producer and Garbage member's home.
Presented by DSP Shows