Buy Tickets The Ultimate Queen Celebration – NEW DATE
Music Saturday, May 11

•

8:00pm

•

$60, $69, $75
Part of the Guest Music Presentations Series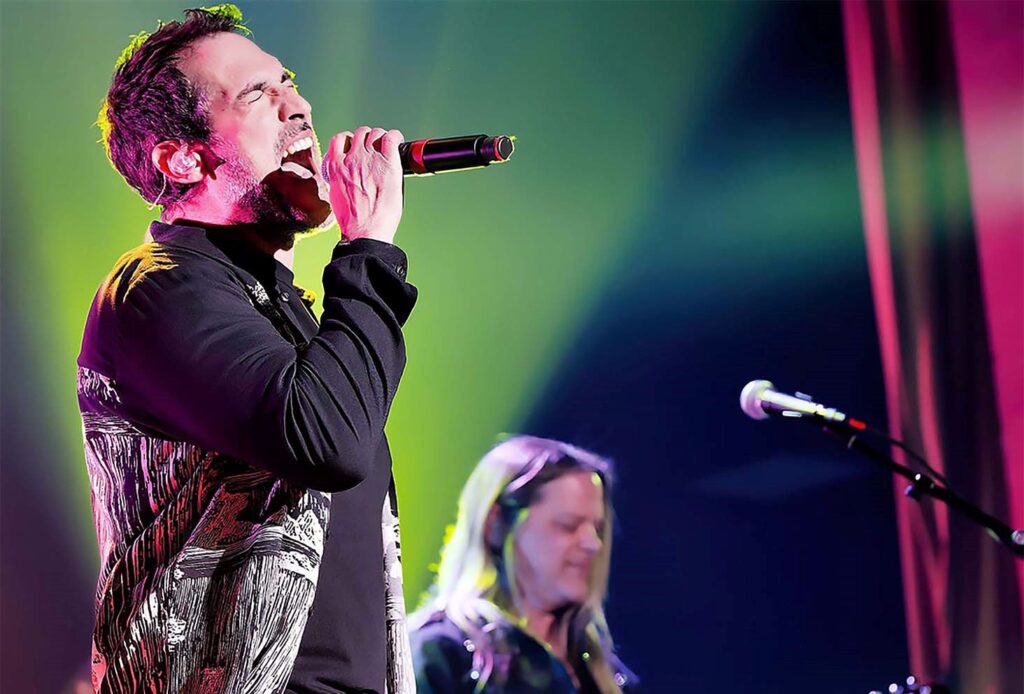 This concert was originally scheduled for September 9, 2023. Tickets for September 9 will be honored on May 11.
For more information, call The Egg Box Office – 518-473-1845.
He's the kind of performer you dream of finding."
– Brian May of Queen
"He's fantastic, magnetic!"
– Roger Taylor of Queen
Put down the microphone stands and fake mustaches – this ain't your average Queen show! This one-of-a-kind tribute to the music of Queen is something you have to see to believe.
This electrifying show features Yvan Pendault (We Will Rock You, Queen Extravaganza, Finalist on Canada's "The Voice") backed by some of the finest musicians on the scene who have performed with the likes of Trans-Siberian Orchestra, Rock of Ages, Cher, and more.
"There is no Queen act touring today with a voice that effortlessly achieves the vocal range or channels the raw power and emotional depth of Freddie Mercury like Yvan."
Founding members of Queen Brian May and Roger Taylor welcomed Yvan Pendault into their world in 2016 when they discovered him on Canada's "The Voice." He was then offered the leading role in the Toronto production of We Will Rock You and was cast in the first North American tour of Queen Extravaganza.
Yvan captures the essence of Queen's timeless classics in a truly remarkable way. His dynamic vocal range and charismatic stage presence pays a fitting tribute to the legendary band, drawing audiences into a world where the spirit of Queen lives on. Whether belting out anthems like "Bohemian Rhapsody" with intense fervor or infusing ballads like "Somebody to Love" with heart-wrenching emotion, Pendault's performances resonate as a stunning homage to one of the greatest rock bands in history.
"They never asked me to emulate Freddy in any way shape or form, but they picked me and trusted my voice to bring justice to their songs. I pride myself in giving an energetic and 'in your face' type of performance. I'm pumped to take on this new project with Ultimate Queen Celebration!" – Yvan Pedneault
Presented by Century Artists Management Agency