Past Performances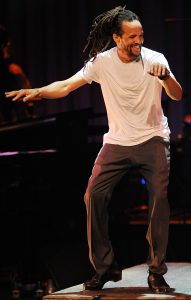 Since opening its doors in 1978, The Egg has hosted many of the finest performing artists from New York State, the United States and around the world.
Click here for a selected list of Performing Artists @ The Egg
In addition to its popular dance, music and family performance series, The Egg also has a number of special programs that serve the audiences and artists of New York State:
New Work, NY: Commissioning, encouraging and/or presenting new or recently created works by New York State performing artists.
New York Living Legacy: Celebrating the work of legendary New York State performing artists through performances and community outreach activities.
New York – The State of the Arts: An educational performance that demonstrates the importance of the performing arts in the history of New York State.
New York State Presenters Network: A collaborative effort with the New York State Council on the Arts to develop a data base as well as touring and funding opportunities for New York State presenters and performing artists.